Belgrade, 28. June 2018 – The visitors of the recently opened and long-awaited renovated building of the National Museum in Belgrade will be able to use one of the solutions we have created for one of the most important cultural institutions in Serbia. It is a system for selling tickets integrated with barriers that control the entrance of visitors and employees to this building. When visitors buy a ticket with bar code printed on it, they approach the barriers on which readers are located (Photo Nr 1).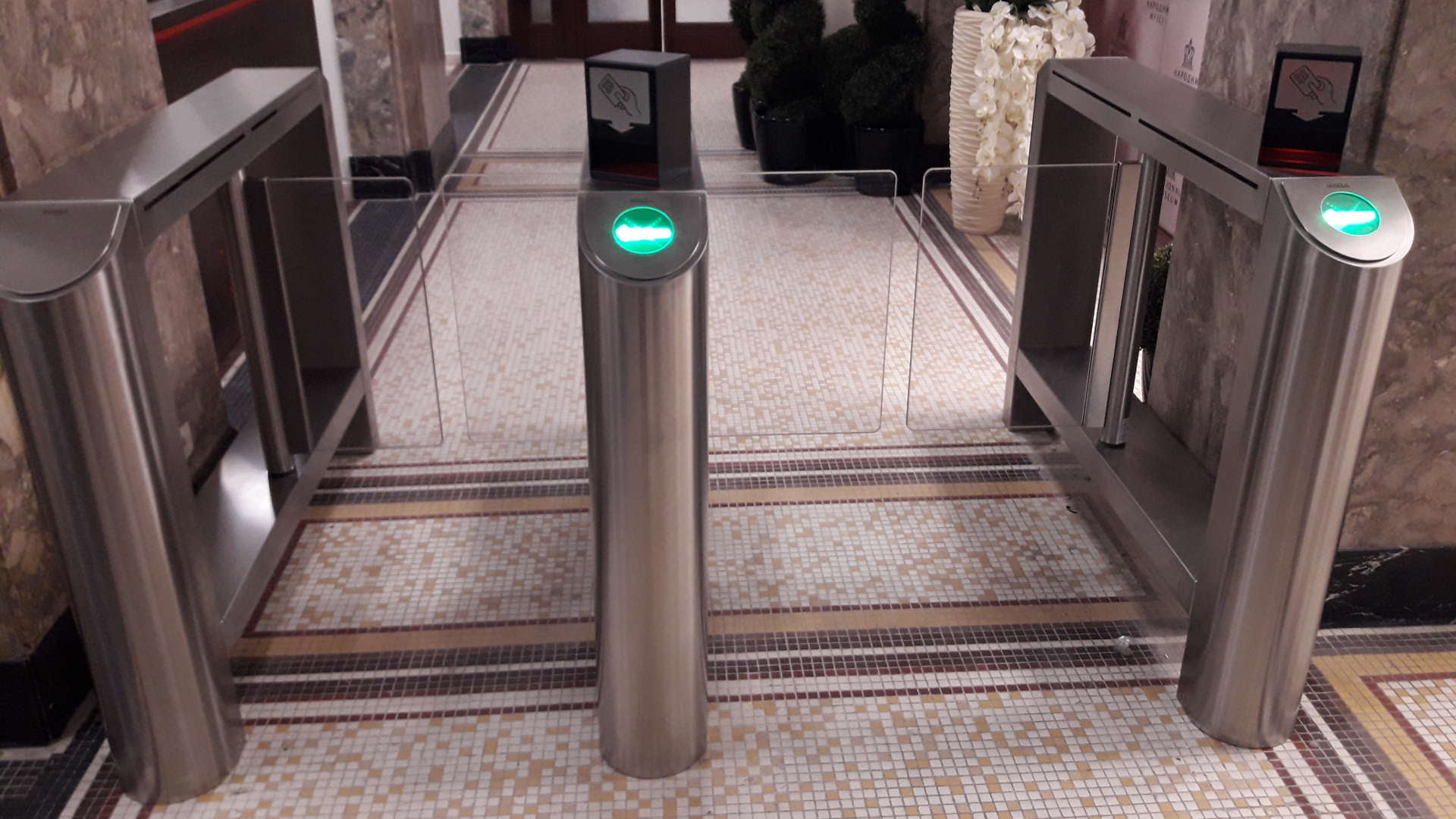 The visitor brings the ticket to the reader and after the system reads the bar code on it and makes sure it is valid, the barrier opens and let the visitor pass. Photo Nr. 2 shows barriers that prevent the entry of unauthorized persons into the office part of the museum building. Through this barrier, only those who have an authorized RFID card can pass.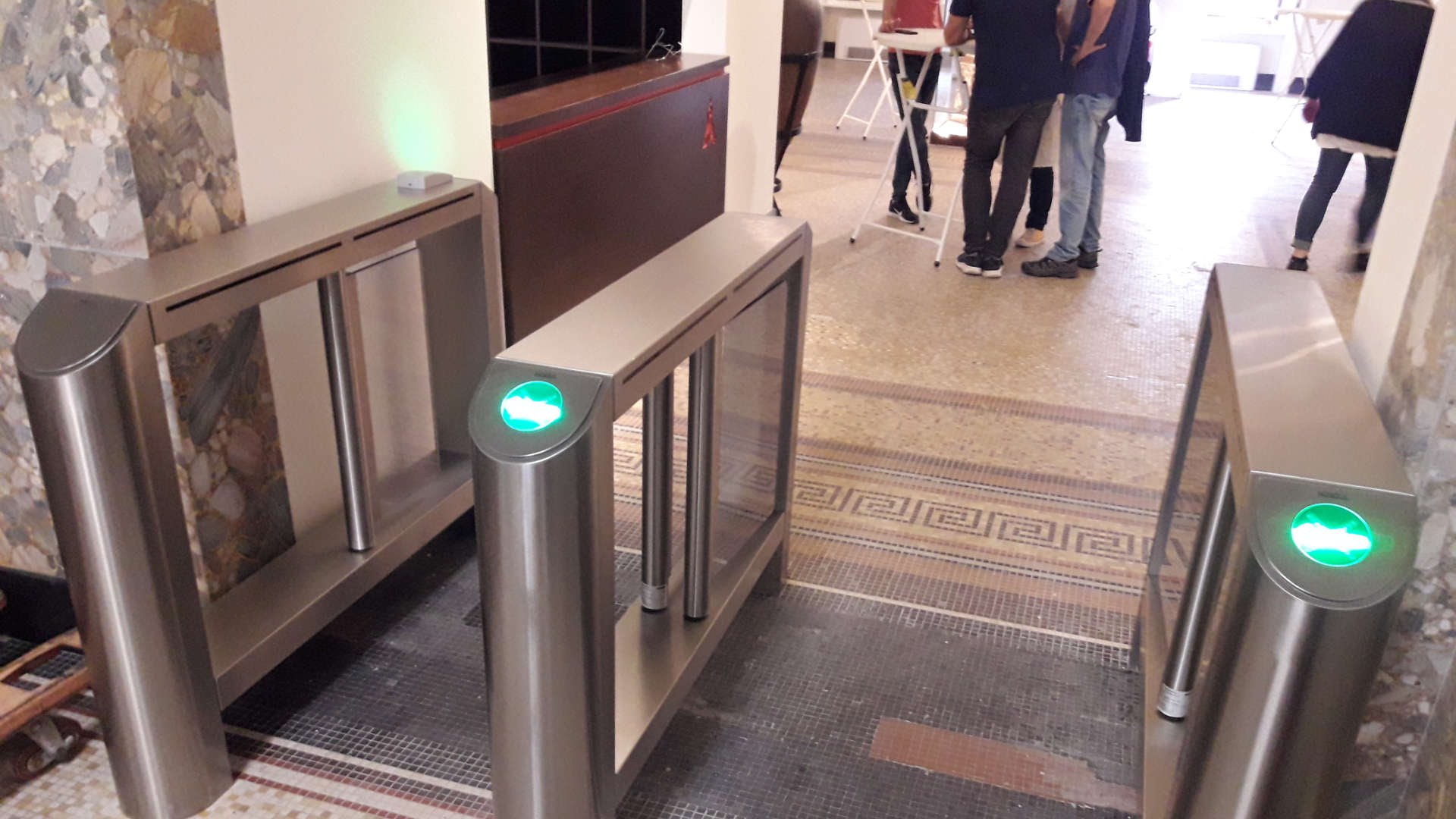 At the exit of the building that leads to the Republic Square there is an electronic gate (Photo Nr. 3), which serves to count visitors leaving the building. In this way, security officer and management of the Museum have real time information on how many visitors are currently in the building. This is of great importance for buildings and facilities in which it is necessary to limit the number of visitors present at the same time or in various emergency situations when it is important to know if there are people still inside the building.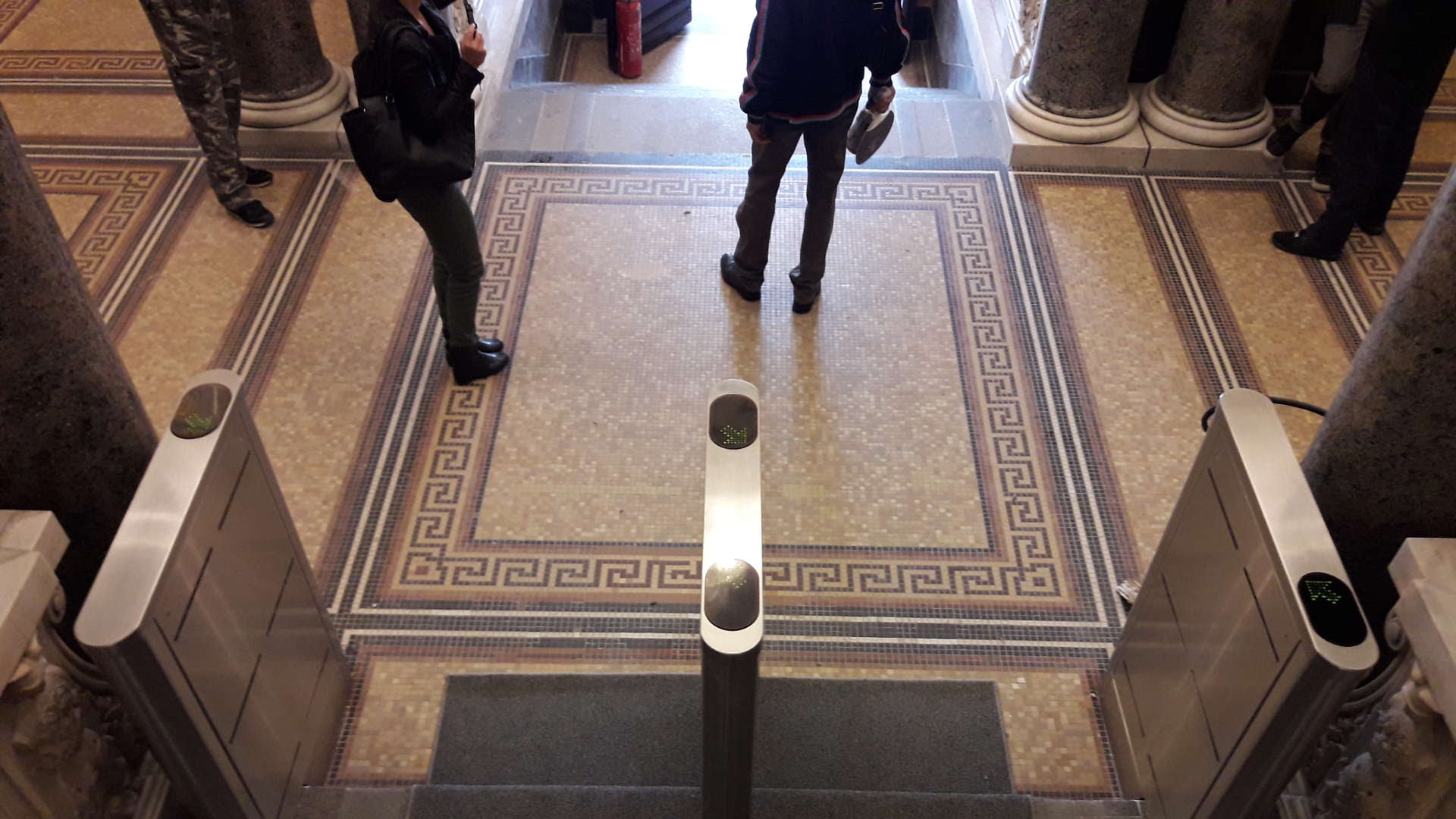 You can find more information about ticketing systems from our offer here.
We have also installed master key system which will enable simple and safe key management for many doors located in this facility.
We wish to the National Museum in Belgrade a lot of visitors, and we recommend to everybody to visit one of the most important cultural institutions in Serbia. They will be able to see many important art works and get to know the history and cultural heritage of our country.